Submission for The Architecture Foundation Project Space, 2012.

The proposal consists of an environment in which interaction and playful experience is expressed by the use of large sculptures based on the classic woodpecker toy.
A number of these are arranged within the space to create a forest like environment. The visitor completes the exhibit by interacting with the sculptures creating motion and sound.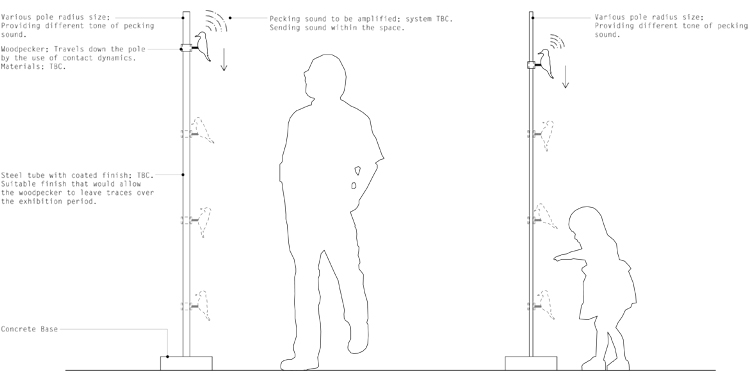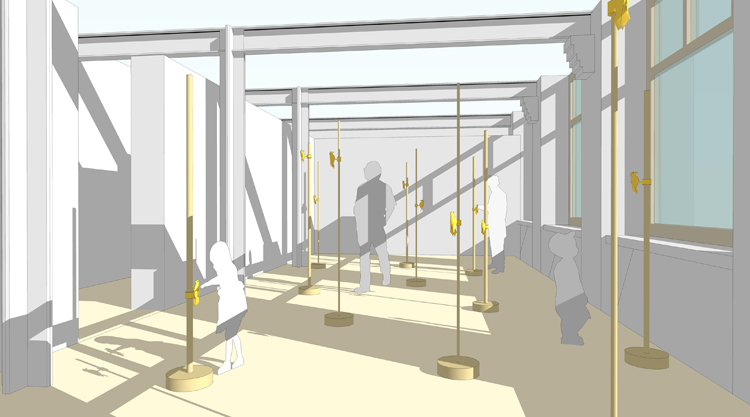 Space:
Approx. 65 m2